Congress Highlights
REACHING A WIDER AUDIENCE WITH KEY TAKEAWAYS
Published on Medthority within days of the event, independent Congress Highlights are a great way to amplify and extend the reach of latest data, abstracts, posters, trials and guidelines. 
Fair-balanced in nature, and highly valued by HCPs, Congress Highlights reach a wider audience with key-takeaways. They can also re-engage HCPs who attended the event and provide exposure to a broader range of relevant information, including symposia highlights or disease awareness within a sponsored Learning Zone.
Why sponsor Congress Highlights via Medthority?
Reach your target HCP audience from 1.8 million HCPs globally

Engage them with the latest, credible scientific advances

Measure efficacy through reports on engagement and impact

89% of HCPs want access to highlights from congresses they cannot attend

Create re-engagement and onward journeys with related content
DOWNLOAD OUR BROCHURE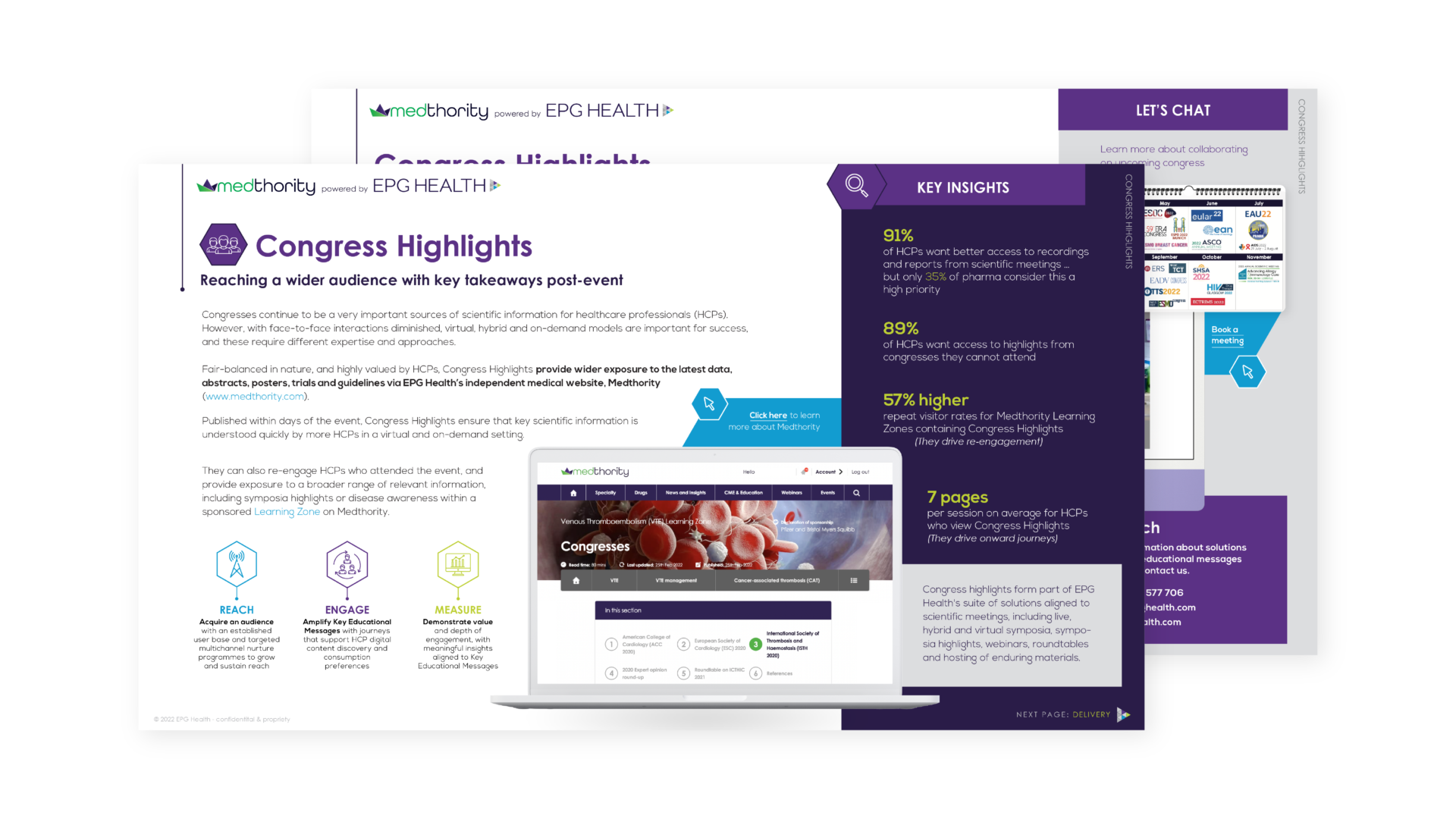 Key deliverables before, during and after congress

Insight into demand and benefits
See an example on Medthority