eLearning/CME
BUILDING AND ASSESSING CLINICAL KNOWLEDGE
Healthcare professionals (HCPs) have an appetite and duty to learn, and for this they prefer eLearning activities, including accredited Continuing Medical Education (CME). Supporting our global audience of medical professionals and clients, EPG Health, an IQVIA business, is experienced in developing, building, accrediting and acquiring an audience for eLearning modules via a dedicated CME Hub on Medthority.
Offering guidance with credibility, Medthority eLearning modules are delivered by medical experts, with participant surveys to assess opinion and impact (up to Moore's level 5). They can be aligned to related content, for onward journeys, deeper learning and sustained engagement.
Why sponsor eLearning on Medthority?
Reach your target HCP audience from 1.8 million HCPs globally

Engage them with credible guidance and assessment

Measure efficacy through reports on engagement and impact

94% of HCPs want better access to accredited eLearning and CME

87% of HCPs find Medthority eLearning and CME useful
DOWNLOAD OUR ELEARNING/CME BROCHURE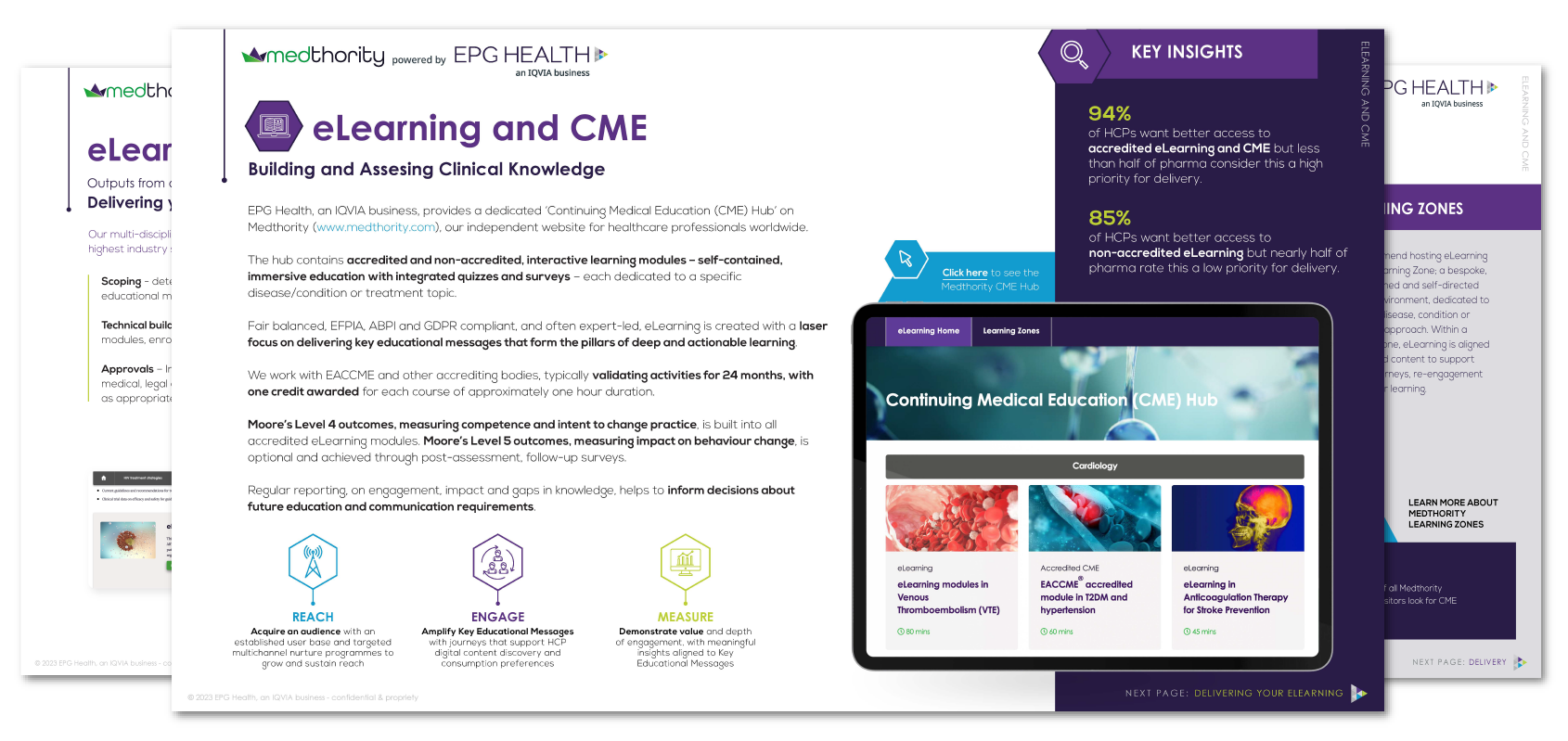 Benefits of the Medthority solution
Standard programme deliverables
Options for added value
Multi-stakeholder feedback and metrics
Client case studies