Webinars
Peer-to-peer guidance with engagement beyond the live event
Healthcare professionals (HCPs) have come to view webinars as a critical source of scientific information. To service our global audience of medical professionals and clients, EPG Health, an IQVIA business, provides a dedicated Webinar Channel on Medthority.
Offering guidance with credibility, Medthority webinars are delivered by medical experts, with participant surveys to assess opinion and impact (Moore's level 4).
They are optimised for both 'live' attendance and 'on-demand' access beyond the event, with enduring materials optimised and aligned to related content, for onward journeys, deeper learning and sustained engagement.
Multichannel HCP outreach creates awareness before and after the event, leveraging thought leaders for peer-to-peer insight and recommendation.
Why sponsor a webinar on Medthority?
Reach your target HCP audience from 1.8 million HCPs globally

Engage them with credible, peer-to-peer guidance

Measure efficacy through reports on engagement and impact

74% of HCPs consider webinars a 'critical' source of scientific information

88% of HCPs want better access to on-demand recordings

With enduring content, increase engagement by 20x in the first 3 months

94% of customers rate our service highly
DOWNLOAD OUR WEBINARS BROCHURE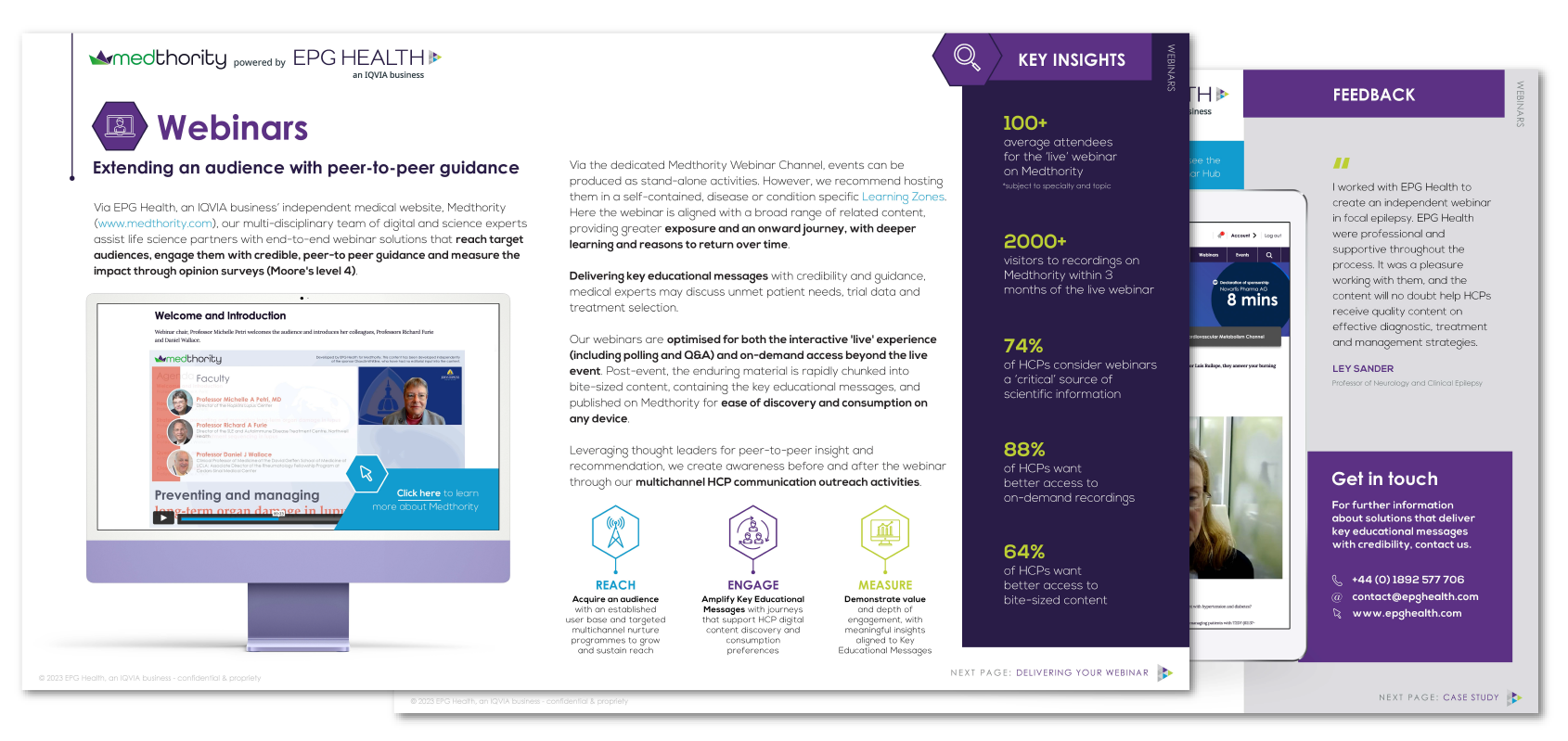 Benefits of the Medthority solution

Standard programme deliverables

Multi-stakeholder feedback and metrics

Client case study