Podcasts
Peer-to-peer guidance on the move
Healthcare professionals (HCPs) are increasingly turning to podcasts for scientific information. At EPG Health, an IQVIA business, we are seeing an acceleration of engagement and impact with podcasts on Medthority, our global, independent medical website.
A cost-effective and convenient form of communication at any point in product life-cycle, expert-led, peer-to-peer podcasts grow and retain an audience with credibility. 
A series will include discussion on a range of topics, from clinical trial data to patient cases, building trust, frequency of interaction and deeper learning through onward journeys with related content.
Why sponsor podcasts on Medthority?
Reach your target HCP audience from 1.8 million HCPs globally

Draw HCPs from Spotify and Apple Podcasts into your Learning Zone

Engage them with credible, peer-to-peer guidance

Measure efficacy through reports on engagement and impact

72% of HCPs consider podcasts a valuable source of scientific information

Podcasts increase traffic to related content by 30%

Our longest running podcast series has over 30 episodes and achieved >50,000 plays in 12 months
DOWNLOAD OUR PODCASTS BROCHURE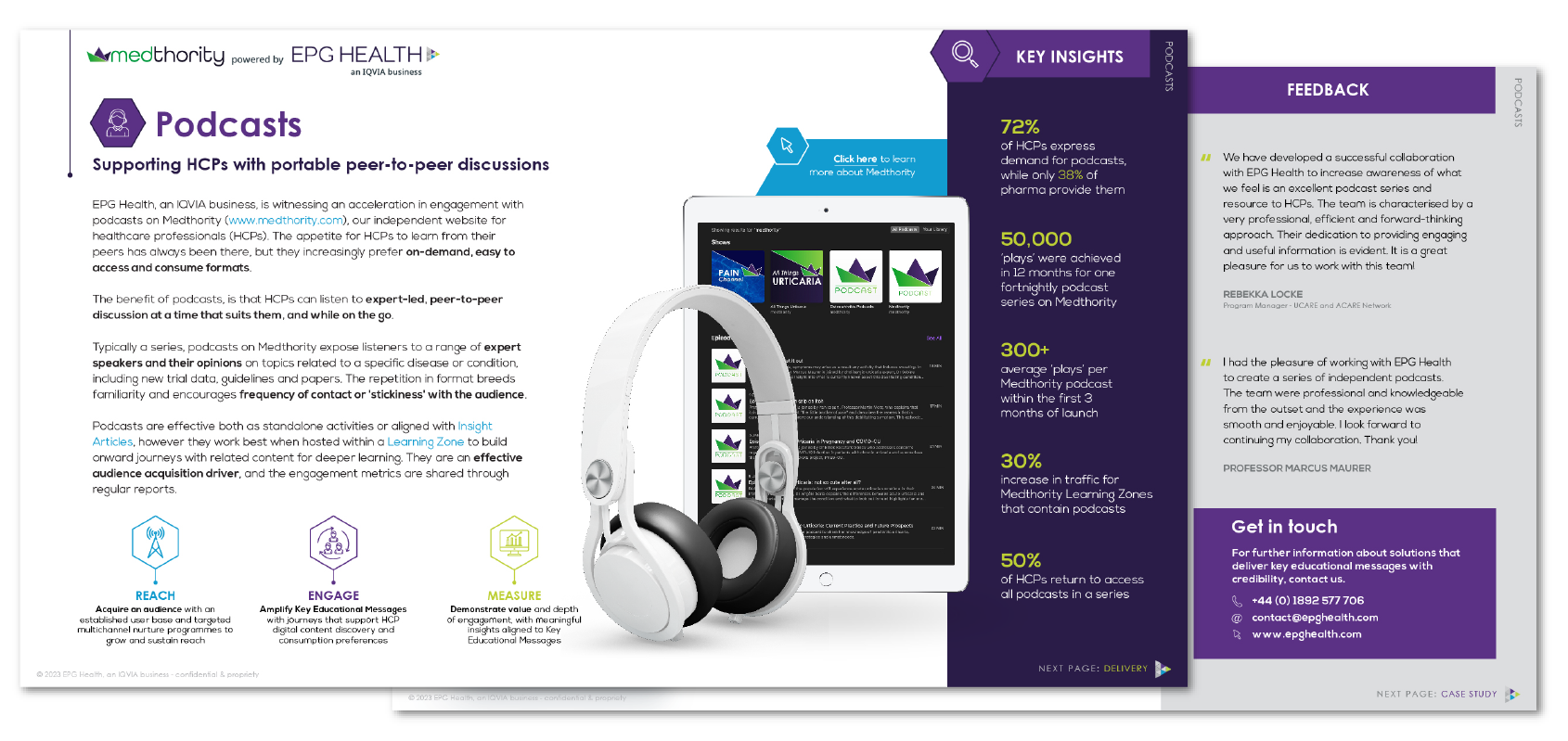 Benefits of the Medthority solution

Standard programme deliverables

Multi-stakeholder feedback and metrics

Client case study